5 Surprising Benefits Of A Prenuptial Agreement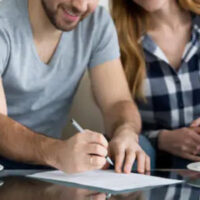 For many people, as soon as they hear the phrase "prenuptial agreement" they think of divorce. While it is true that a prenuptial agreement offers protection and planning in the event of a divorce, you may be surprised to know that it has many other benefits as well.
Communication. Like it or not, a prenuptial agreement gets people talking. If you are avoiding a prenuptial agreement because you want to avoid having uncomfortable conversations or known deal-breakers, then you are just delaying the inevitable. By actually talking about these issues with the help of a lawyer or mediator, you may find you are able to reach a resolution, understand your spouse's perspective, and even strengthen your relationship as a result. It is important as a couple to talk about hard things, and many find that in going through this process, they learn how to better communicate about things that matter, rather than hiding them.
Family Pressure. If you are entering a marriage with inherited heirlooms or with the expectation of receiving a large inheritance, you may find yourself under a great deal of pressure from your family or future benefactors to protect it with a prenuptial agreement. Insulating an inheritance or priceless heirlooms can relieve pressure, skepticism, and concern from family members and allow them to appreciate your union without concern for their own property and assets.
Maintain Your Sense of Self. Many people, particularly women, can fear losing their sense of self or professional identity when they enter a marriage. Women who have worked hard to build businesses and brands can feel a sense of erasure when they are pressured to take on a new last name, and their property becomes shared with their husband (who historically would have owned it). By creating a prenuptial agreement, you can ensure that everything you have worked to build remains your own, inside and outside of a marriage.
Protect Yourself from Your Spouse's Debt. We've all heard a story about someone who met the perfect partner–too good to be true, except for their $400k in student loans, medical, and credit card debt. For many, this amount of debt would be a deal-breaker, as they wouldn't want to assume that debt themselves by marrying. However, a prenuptial agreement can help mitigate some of the risk, by ensuring that in the event of a divorce your spouse's debt remains with them.
Clarity. So often, we learn to live in the shadow of our fears instead of confronting them. We may wonder what our spouse would do in situations but fear the answer too much to ask. When we clear this path of presumptions, fear, and doubt, and instead replace it with clear communication and expectations that are shared by both spouses, the marriage becomes much stronger.
Talk to an Alabama Family Law Lawyer
If you are considering a prenuptial agreement, the experienced Birmingham family lawyers at Peeples Law can help. Our lawyers will work with you to create an agreement that protects your interests and gives you and your spouse a positive platform to build on. Call today to schedule a consultation.