Birmingham Legal Separation Lawyer
Are you and your spouse considering a legal separation agreement?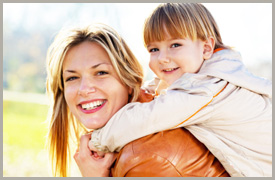 For some people, filing for a separation order may be preferable to filing for a divorce. A legal separation is an alternative to divorce which does not terminate the parties' marital status, but allows the parties to "try out" many aspects of a divorce without terminating the marriage.  An experienced Birmingham legal separation lawyer can explain how a legal separation works and help you determine if that is the appropriate choice for you.
Separation agreements are not often used, but are preferred under a certain set of circumstances.
If one spouse does not have separate health insurance or does not qualify for Medicare, a separation agreement may be used to keep insurance.
Tax considerations or other financial considerations may be a reason for a separation rather than divorce.
In some cases, religious reasons may be involved in the decision.
Couples may negotiate terms for a legal separation agreement which may be used later if a divorce ultimately sought by either party. After the court approves a separation agreement, the parties are still married and cannot marry anyone else. The terms of a legal separation agreement may be dissolved by the court at a later time, should the parties choose to reconcile.
Know the facts about legal separation. Talk to our experienced Birmingham divorce attorneys.
Attorney Candi Peeples has the experience and legal knowledge to explain legal separation under Alabama law. Call our office in Birmingham at 205-403-5577 or contact us by email to set up an appointment to discuss your situation and the differences between a separation and divorce with our knowledgeable Birmingham divorce lawyers.