Do Stay-At-Home Moms Have To Reenter The Workforce If They Get Divorced?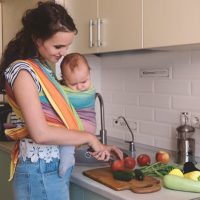 Marriage is more challenging than even the most poignant and insightful sermon at a wedding ceremony can express, but it is child's play compared to the challenges of rebuilding your finances after divorce and co-parenting your children with your ex-spouse.  If you were employed throughout your marriage, then at least your professional endeavors and your coworkers are a source of continuity as everything else in your life descends into chaos.  If you were a stay-at-home mother during your marriage, then it can feel like your whole life is falling apart if your husband tells you he wants a divorce or if you find out that he is cheating.  How do you continue to give your children the comfortable life that you and your husband provided for them?  How does a single-income household become two households?  It is never easy, but a Birmingham divorce lawyer can help you get a fair share of the marital property so that you can become financially independent of your ex-spouse as quickly as possible after returning to work.
You Have the Right to a Fair Share of the Marital Property, Even If You Did Not Have an Income
Alabama is an equitable distribution state, which means that the court does not always divide the marital property evenly between divorcing spouses.  Instead, it decides on a case-by-case basis the fairest way to divide marital assets and debts.  In practice, the court is not usually the one to decide; most likely, you and your spouse, with the help of your lawyers, will decide on issues of property division and parenting time during mediation.  Alabama law counts as marital property all income earned and property acquired during the marriage, regardless of who earned it or whose income paid for it.  In other words, the law takes your contributions to the marital wealth through your role as a stay-at-home parent into account.
Calculating Alimony and Imputing Income for Mothers Reentering the Workforce
The courts award alimony for the shortest possible duration; when possible, they avoid it entirely by awarding the financially disadvantaged spouse (often a stay-at-home mother) valuable marital assets that will sustain her as she reenters the workforce.  Most likely, though, returning to work is inevitable, unless you are unable to work because of a disability or because you are a full-time caregiver to a relative with a disability.  The court will calculate your alimony amount based on the amount you can expect to earn during your first few years after divorce.  Disagreements over the appropriate amount of hypothetical income (called imputed income in legal terms) is a common reason that divorce cases go to trial.  Vocational experts may testify about your professional skills and about the conditions of the labor market.
Contact Peeples Law About Returning to Work After Divorce
A Birmingham family law attorney can help you determine how much alimony you will need if you were a stay-at-home mother during your marriage and will help you receive a fair amount.  Contact Peeples Law today to schedule a consultation.
Source:
equitablemediation.com/blog/stay-at-home-mom-divorce