Do You Have a Healthy Attorney-Client Relationship?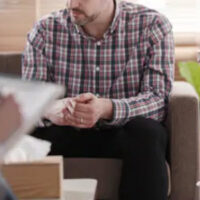 Like all relationships, the attorney-client relationship is one that benefits from intermittent and authentic assessment. It's important for an individual to feel comfortable and safe in the professional relationship that they have with their attorney, and to be able to trust that their attorney is capable of handling their legal needs and representing them fully. Below are some points to consider in assessing the relationship that you have with your lawyer.
Make Sure Your Lawyer is a Good fit for your Needs
Your legal needs change over time, so it's important to check in and ensure that as your legal needs evolve, your current counsel is still a good fit. The lawyer that helped you with a traffic ticket will likely not also be the lawyer you go to to handle an international trade dispute (unless you really overpaid for legal assistance on the traffic ticket). It's important to make sure that your lawyer is a good fit for the legal matter in front of you right now, in terms of price, expertise, case complexity, and experience.
A lawyer who is not experienced in the subject matter you are needing representation in will have to spend time learning the subject before they can help you, and they can actually bill you for the time they spend learning it. While lawyers also deserve room to grow, it doesn't have to be on your dime. A lawyer that already has experience in your subject matter will be able to represent you more efficiently and cost-effectively, as they can skip straight to working on your case.
Sharing the Same Goal
This can be a bit tricky to parse out, but open communication is key in a healthy attorney-client relationship. You should feel comfortable telling your attorney exactly what you hope to get out of the situation. If this outcome isn't possible (either in general or for that particular attorney) it's important to know that prior to retaining them. Some attorneys may go into a personal injury case with the goal of getting the largest possible settlement, which might conflict with your goal of going to court and getting justice. These are the kind of things it's important to get clear on to ensure that you share the same goal. If your lawyer doesn't share your goals, it won't be hard to find one that does. The right attorney will be able to play devil's advocate and anticipate the arguments of the other party without straying from your corner.
Trusting Your Lawyer
Trust is critical between a client and provider in any profession. In fact, from doctor to airline pilot, studies reflect a higher success rate when an individual trusts their provider. If you are skeptical about whether your lawyer really has your best interests at heart, they may not be the right lawyer for you. In many cases, the reality is that your freedom lies in your attorneys hands and how they handle your case, so It's important not to ignore signs and warnings that stick out to you. Ultimately though, if you have a gut-feeling that it isn't a good fit, it doesn't need to be substantiated by any external evidence. It's okay to trust your gut and go with a lawyer you feel good about. This is your life and it's your right to choose legal counsel that will act as a zealous advocate on your behalf.
Schedule a Consultation
If you are looking for a lawyer who you can trust to be on your side and advocate for your needs, the Birmingham family lawyers at Peeples Law are here to help. Schedule a consultation today to find out how we can best support you.
Resource:
americanbar.org/groups/intellectual_property_law/publications/landslide/2018-19/january-february/building-effective-client-relationships/