Fault Vs. No-Fault Divorce In Alabama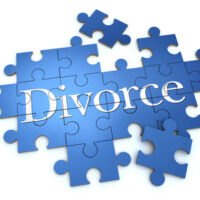 If you are considering a divorce in Alabama, you may be wondering what the next steps are. Sometimes people worry about having to divulge too much private information by explaining the reason for their divorce, and other times people really want their day in court and to hold their spouse accountable for the damage that they have caused to their marriage. The good news is that both of these avenues are possible under Alabama law. Alabama law permits both fault-based and no-fault divorces. In this article we will review the meaning of both no-fault and fault-based divorces. The information in this article is intended to be general, but if you would like personalized feedback based on your specific case and circumstances, you are welcome to schedule a consultation with the experienced divorce attorneys at Peeples Law, located in Birmingham, Alabama.
No-Fault Divorce
No-fault divorces are generally the most efficient and cost-effective, as no time has to be spent in court addressing the grounds for the divorce. In a no-fault divorce the spouses both agree that the marriage has irretrievably broken down. Alternatively, no-fault divorce is also possible if both spouses agree that they have voluntarily abandoned the marriage, or that you suffer incompatible temperaments and can no longer live together. In other states, this no fault basis is known as "irreconcilable differences," however, Alabama does not use that language. Most divorces filed in Alabama are filed on no-fault bases. Filing on no-fault grounds does not mean that your spouse did not do anything wrong. Rather, it means that you do not want the court to spend any time assessing the wrong-doing that occurred, and rather, to simply focus on the dissolution of the marriage and the division of assets.
Fault-Based Divorce
In some cases, you may want to hold your spouse accountable for wrongdoing that occurred in the marriage. This may be relevant if there was a prenuptial agreement that only entitles you to certain benefits or payments in the event that your spouse committed adultery. It may also be a personal choice for you, if you have invested a great deal of effort in saving a marriage that your spouse sabotaged. Selecting a fault-based divorce will likely be a more arduous, expensive, and time-consuming process, so it is important to weigh your motivations against the potential cost and the impact that it may have on being able to move forward with your life. However, if you were abandoned by your spouse, they were incurably incapacitated at the time the marriage was performed, they have been imprisoned for at least 2 years of a seven year sentence, they have become addicted to drugs or alcohol, or are otherwise unwilling to consent or agree to a no-fault divorce, then a fault-based divorce may be your best option.
Talk to a Birmingham, Alabama Divorce Lawyer
If you are considering divorce, talking to the experienced Birmingham divorce lawyers at Peeples Law to determine the best basis and path to divorce for you and your family. Contact us today to schedule a personalized consultation.