What Happens If You Change Your Mind About Divorce?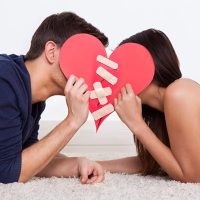 If you talk to any couple that has been together for decades, they will tell you that there were periods of conflict in their marriage and issues that were not easily resolved.  Shortly after celebrating her 30th wedding anniversary, former First Lady Michelle Obama told an interviewer that 20 of her 30 years of marriage had been happy ones.  Some people never consider divorce because they are against it on principle and they believe that marriage, no matter how unhappy, is forever, but others contemplate divorce at some point, even if the thought never makes it as far as a lawyer's office or a courtroom.  If you decided to divorce your spouse but then changed their mind, you are not the only person who has ever been in this position.  It is possible to backtrack on your divorce, even if you have already hired a Birmingham divorce lawyer.
If You Submitted Your Divorce Petition on a Whim
Some people file for divorce in a fit of anger, but after they have cooled down, they realize that they actually want to stay married.  If you have filed a divorce petition but your spouse has not filed a response, then you can make the divorce case go away as quickly as it appeared.  All you have to do is file a request to withdraw your divorce petition, and then your marriage can just go on as normal.
If You and Your Spouse Reconcile Once Your Divorce Has Started
When you file for divorce, you and your spouse are legally married until the judge issues the final decree of dissolution of marriage.  Therefore, it is possible to stop your divorce case at any time.  If one spouse has filed a divorce petition and the other has filed a response, then both spouses must express in writing their wish to withdraw the divorce.  Before the court agrees to withdraw your divorce, it may ask for additional documents to make sure that both spouses really want to stay married, as opposed to one spouse pressuring the other into withdrawing the divorce.
If You and Your Ex-Spouse Get Back Together After Your Divorce Becomes Final
The legal process for getting back together with your ex-spouse after the court dissolves your marriage varies according to how long you have been divorced when you decide that you want to be husband and wife again.  If your divorce decree was issued less than 30 days ago, you can simply ask the court to reverse its order of dissolution of marriage, and it will reinstate your marriage.  If you have been divorced for more than a month, you must enter a whole new marriage, albeit with the same person to whom you were previously married.
Contact Peeples Law About Not Taking Divorce Lightly
A Birmingham family law attorney can help you if you are having second thoughts about divorcing your spouse, even if your divorce case has already started.  Contact Peeples Law today to schedule a consultation.
Source:
judicial.alabama.gov/docs/library/rules/cv41.pdf