On The Challenges Of Co-Parenting Teens Who Are Adults In All But Name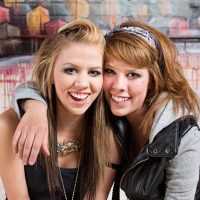 Babies are so cute that you don't want to share them with anyone, but before long, they grow into someone you barely recognize, and, if you are being honest with yourself, someone you would rather not know.  You look forward to a time when you and your child can interact with each other as adults, when he is mature enough to see your point of view or at least to agree to disagree.  That day cannot come soon enough, and your ex-spouse is not making things any easier.  It is hard enough to share parenting time with an adorable, chubby-cheeked baby who can do no wrong in your eyes.  It is much harder when your teen is keen to find fault with everything you do, and your ex-spouse keeps playing you and your teen against each other.  The good news is that, once your youngest child reaches adulthood, you have no obligation to ever interact with your ex-spouse again.  Your best hope for preserving your relationship with your child is to contact a Birmingham child custody lawyer.
When Neither Parent Wants the Lion's Share of Parenting Time
If your children were young when you got divorced, there is a good chance that you will need to modify your parenting plan when they are teenagers.  It is fine if a baby is with Dad from 4:00 to 8:00 each evening and with Mom the rest of the time, but if a middle school student had to do this, it would be stressful for the whole family.  You may need to adjust your parenting plan to account for children's education, summer camps, and educational activities, and for the oldest teens, driving privileges and employment.
The Alabama family law courts sometimes let judges ask teens directly about their parenting plan preferences.  In some cases, the judge will grant a teen's request to spend as little time as possible with a parent, stepparent, or sibling with whom the teen does not get along.  The teen's reasonable preference is only one of many factors influencing judges' parenting plan decisions, and family stability is still the court's goal.  Teens who are at least 19 years old can petition the court to become legally emancipated, which ends the parents' legal obligations of parenting time and child support.  The court will only grant the request if the teen is financially independent of the parents or has run away from home.
Co-Parenting Teen Parents
One of the most complicated co-parenting situations is if your teen daughter is pregnant and will give birth before she turns 19.  Whether she decides to raise the baby herself or place him or her for adoption, she has the right to do this without your ex-spouse causing additional drama.  If she raises the baby herself, she has the right to seek child support from the baby's father, even if she is still dependent on her parents.  A family law attorney can answer your questions about co-parenting a teen parent.
Contact Peeples Law About the Home Stretch of Co-Parenting
A Birmingham family law attorney can help you through the most challenging stage of parenting, which is also the most challenging stage of co-parenting.  Contact Peeples Law today to schedule a consultation.