Retroactive Child Support In Alabama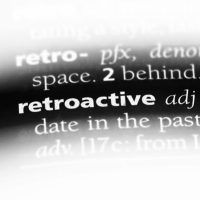 It is certainly disturbing to receive a letter from the court, asking you to pay child support for a child you have not seen in years, or worse, to take a DNA paternity test, and to pay child support if it turns out that you are the child's genetic father.  Perhaps you fathered the child when you and your ex-girlfriend were both young and broke, and you have since gone your separate ways.  Maybe you assumed, or maybe she even misled you to believe, that her parents would adopt the child.  Your mind is probably flooded with all kinds of questions about rebuilding your relationship with your child and about the sequence of events that led your ex to seek child support after all these years before you even start to worry about how much you will have to pay.  Is it even possible for a parent to wait so long before seeking child support?  Alabama law allows retroactive child support, but it protects noncustodial parents from excessive financial burdens.  A Birmingham child support lawyer can help you if your ex is asking you for child support after failing to help maintain a relationship between you and your child.
How Retroactive Child Support Works
With most child support orders, your child support obligations begin on the day that the court issues the child support order and ends once the child has turned 19 years old.  In the case of previously married parents, the court issues a child support order upon finalizing the parents' divorce.  In the case of previously unmarried parents, the child support case usually begins when the parents end their relationship.  Parents who fall behind on child support payments must pay child support in arrears, which means catching up on the court-ordered payments they have missed.  Retroactive child support is not the same thing as child support in arrears.  When a parent requests retroactive child support, the court orders you to pay child support going back a certain period of time before the date that the court issued the child support order.
In Alabama, retroactive child support can go back to two years before the date of issuance of the child support order or back to the child's date of birth, whichever is a shorter period of time.  The purpose of this rule is to compensate the support-seeking parent for the time it took to finalize the child support order; it is not meant to be a windfall for the petitioner.  For example, if the mother of a 10-year-old child requests child support from the father, the court can safely assume that the child received adequate financial support for the first eight years of his life, with or without the father's financial contributions.
Contact Peeples Law About Retroactive Child Support
A Birmingham family law attorney can help you seek retroactive child support or resolve disputes related to it, including modifying the amount you must pay each month.  Contact Peeples Law today to schedule a consultation.
Source:
dhr.alabama.gov/wp-content/uploads/2019/07/Child-Support-A-Guide-to-Services-in-Alabama.pdf