Finding Hidden Assets In A Divorce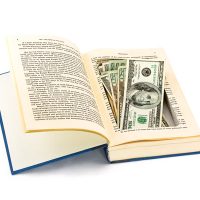 If you are going through a divorce, there are likely a million different worries running through your mind. It's hard to feel like you have all your bases covered when there are so many different things that need to be taken care of. The most important thing for most people when it comes to a truly equitable distribution of assets, is making sure that you get your fair share. Alabama is an equitable distribution state, which means that you are entitled to a fair share of any community property. While this is not guaranteed to be a 50-50 split, it generally ends up being close to that based on a number of factors used by the court. However, the court must only step in to determine how assets should be distributed in the event that you and your spouse cannot come to an agreement on your own. Usually being able to mutually resolve all property matters to a divorce is ideal, however, if your spouse has hidden or concealed assets, it can also be a way for them to keep you from knowing what your fair share would even be.
Doing Financial Due Diligence in a Divorce
Even if you feel like you trust your partner, it's important to perform due diligence with regard to finances prior to beginning any negotiations or discussions about asset distribution. This is for the peace of mind of both parties, as well as to ensure that you both have an accurate and comprehensive understanding of all available community property so that you can get a fair share. If your due diligence turns up any indications of asset concealment, fraud, or lying on the part of your spouse, it is best to allow the court to handle the distribution of assets. Financial due diligence generally involves a thorough overview of all financial documents for each party, including tax returns, credit reports, pay stubs, bank statements, mortgage and loan documents, a list of all liabilities and personal property, retirement and investment accounts, and insurance policies. If there are any inconsistencies among these documents, that is a red flag that a more extensive review by a forensic accountant may be needed. A thorough review of these documents is also an effective way to discover concealed assets. For instance, you should review bank statements and note any ATM withdrawals, transfers or cash, or large expenditures to see if they have been moving money out of their account over a long period of time, or by making "purchases." Credit reports can also reveal if your spouse has opened secret credit cards using your name, which could otherwise result in debt that you are both responsible for in the divorce.
Contact Peeples Law in Birmingham, Alabama
If you are going through a divorce, the experienced Birmingham divorce attorneys at Peeples Law can ensure that you get the settlement that you deserve. Contact Peeples Law today to schedule a consultation.