Step-Parent Adoption In Alabama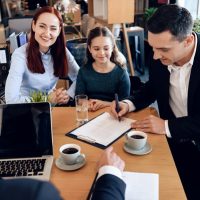 Families grow and evolve in innumerable and unpredictable ways. When a parent marries and their spouse wishes to legally adopt their child, the process can be a bit complicated. However, while there are obstacles to overcome in step-parent adoption, they are arguably more easily overcome than in other forms of adoption. The judicial system is always focused on the best interest of the child, and it is generally in the child's best interest to have two caring and devoted parents, particularly if their other biological parent is deceased, incarcerated, or uninvolved in their life. So how does step-parent adoption work in Alabama? We'll cover that here.
Requirements for Step-Parent Adoption in Alabama
There are a number of requirements that must be met in order for a step-parent to legally adopt their spouse's child under Alabama law. These requirements are intended to safeguard the best interests of the child. There are exceptions to many of these requirements which we will also cover here.
Both biological parents must consent to the adoption. In some situations, however, this requirement may be waived by the court. Some of these situations include when the other biological parent is incarcerated, has neglected or abused the child, or if it can be established in court that the other parent is unable or unfit to be the child's parent. A biological parent may be found unfit if they have a substance abuse issue, severe mental health issues, or a history of failing to provide adequate care or of abusing or neglecting the child, among other reasons.
The step-parent and biological parent must have been married for at least 3 years. This requirement may be waived with good reason, as determined by the court.
The step-parent must have lived with the child for at least 1 year. Again, this requirement may also be waived with good reason.
Children 14 years of age and older must consent to the adoption. Children over 14 must consent to the adoption and it must be clear that they understand what that means and that their other biological parent will lose legal rights to be their parent.
If you are unable to meet one or more of these requirements, but believe you have good cause for them to be waived, it's important to consult with an attorney before moving forward with the legal process to ensure that the process is likely to be successful, and to gather the evidence necessary to qualify for the waivers you need. Even if you believe you meet all the requirements, it is still a good idea to consult with an attorney to avoid any unexpected roadblocks or commonly made errors in the process. Often, simple mistakes can lead to significant setbacks and delays that can be avoided with proper legal representation.
Contact Peeples Law in Birmingham, Alabama to Schedule a Consultation
If you want your child to be adopted by your spouse, the experienced Birmingham family law attorneys at Peeples Law are committed to helping you expand your family with compassionate and dedicated representation. Contact Peeples Law today to schedule your own personalized consultation.
Source:
dhr.alabama.gov/wp-content/uploads/2021/05/Adopt-06-Non-DHR-Adoption.pdf