Covenant Marriage And Alabama Divorce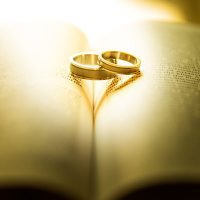 Like most other states, Alabama law allows for no fault divorce.  This means that married couples in Alabama can request that the court dissolve their marriages simply because both spouses wish to dissolve the marriage.  The parties must only acknowledge that the parties have irreconcilable differences and that the marriage is irretrievably broken.  From the perspective of the courts, marriage is just another legal agreement to be dissolved when the situation calls for it.  In the lived experience of married people, however, marriage is something much more solemn than an employment contract or lease agreement.  You took your marriage vows with the intention of abiding by them forever.  If you reside in Alabama, then the courts follow the laws of Alabama in accomplishing your divorce, but you can do it with the help of an Alabama divorce lawyer who understands that divorce is more than just a piece of paper.
What Is a Covenant Marriage?
Alabama law treats all marriages as legally dissoluble by mutual consent of the parties.  This means that some couples who are legally divorced under Alabama law must go through more extensive procedures to get their religious communities to recognize the dissolution or annulment of their marriage within the faith community.  Some states have laws regarding covenant marriage, in which the parties agree that the procedures and reasons for dissolving the marriage would be similar to the reasons and procedures for dissolving a marriage in most Christian denominations.
For example, in Louisiana, couples must attend premarital counseling before entering a covenant marriage.  If a couple married by covenant marriage wishes to divorce, they must attend counseling with a clergy member or a professional marriage counselor before filing for divorce.  Furthermore, Louisiana courts may only dissolve covenant marriages if one spouse commits adultery, is convicted of a felony, physically abuses the other spouse or the couple's children, or receives a diagnosis of substance use disorder.
What Happens If You Entered a Covenant Marriage in Another State, but You File for Divorce in Alabama?
Several years ago, a couple filed for divorce in Alabama.  They had moved to Alabama from Louisiana, where they had entered a covenant marriage.  The wife asked the Alabama court to follow the covenant marriage rules, but Alabama law does not recognize covenant marriage.  She argued that a covenant marriage provision from another state is as legally enforceable as a prenuptial agreement signed in another state.  The court refused to assign fault for the divorce to one spouse or the other.  It divided the couple's property according to the laws of equitable distribution, as it would in any Alabama divorce where the couple does not have a prenuptial agreement.
Contact Peeples Law About Divorce for People Who Are Serious About Marriage
A Birmingham family law attorney can help you if your relationship with your spouse is in disarray, but you believe that marriage is forever.  Contact Peeples Law today to schedule a consultation.
Source:
scholar.google.com/scholar_case?case=6971826970941439882&q=divorce+model&hl=en&as_sdt=4,61,62,64&as_ylo=2013&as_yhi=2023