When To Run In The Opposite Direction After Meeting With A Divorce Lawyer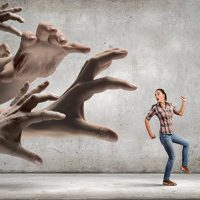 When your spouse serves you with divorce papers, you have only one month to get your act together to file a response, or else the court will grant your spouse everything he asked for in the divorce petition.  No matter how hard you tried to keep the peace during an unhappy marriage, your financial stability and your relationship with your children are worth fighting for.  You should start emailing divorce lawyers or leaving voicemails at their offices as soon as you finish reading the divorce petition.  You will probably meet with several divorce lawyers in the coming week, and some of them will almost certainly give you a bad vibe.  These are some ways to know which Birmingham divorce lawyer is a keeper and which ones are a bad match.
4 Divorce Lawyers to Dump
These are some divorce lawyers that you should not hire to represent you in your divorce case:
Image-Conscious Isabelle – She looks as stunning in real life as she does in the professionally taken photo on her website, but even if you hire her law firm, this is probably the last time you will see her. She keeps talking about the prestigious awards she has won and how great her law firm is, but she probably has better things to do than represent broke chumps like you.  Most likely, she will have her minions work on your case while charging you big bucks.
Scatterbrained Scarlett – She offers generic answers to your questions and does not seem to be paying attention. You doubt that she read the email you sent her about the case very carefully.  She keeps looking at her phone and answering text messages about other cases while she talks to you.
Belligerent Belinda- She is convinced that your case will go to trial; she seems to be looking forward to the showdown in the courtroom. She pressures you to ask for more marital assets and more alimony than you could reasonably expect the court to award you.  To her, your case is just an opportunity to show off her debating skills; she cares more about scoring a win than she does about helping you start a new life.
Outraged Olivia – She can't believe the nerve of your husband for having an affair with his coworker and then serving you with divorce papers on Black Friday, and she cares more about reassuring you that your husband is a wretched slime than about proposing strategies for your divorce case. She is even worse than Belligerent Belinda, because while Belinda only has one technique in mind to use in your case, Outraged Olivia has none.  Perhaps she is still too angry about her own divorce to think about yours.
Even though time is limited, it never hurts to consult with more than one divorce attorney before you decide which one to hire.
Contact Peeples Law About Responding to a Divorce Petition
A Birmingham family law attorney can help you prepare a response to your spouse's divorce petition, even if it completely took you by surprise.  Contact Peeples Law today to schedule a consultation.
Source:
ourfamilywizard.com/blog/five-questions-and-red-flags-look-when-meeting-divorce-attorney