Can Infidelity Affect My Divorce In Alabama?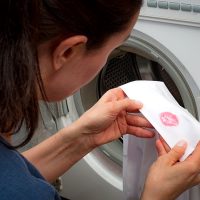 Infidelity is one of the most painful betrayals that a person can experience. If you have been cheated on by your spouse and are now considering divorce, you are not alone. A recent study shows that infidelity contributes to approximately 58% of all divorces. While it is indisputable that infidelity can cause or contribute to a divorce, it's an entirely separate question to ask how infidelity may affect your divorce. That is what we are here to answer.
Infidelity as Grounds for Divorce
In Alabama, you have the option to file for divorce on grounds of infidelity. This means that you are filing for divorce on the basis of your spouse having committed infidelity within the legal definition. While this may be tempting, and is certainly your right, it is important to understand the implications of doing this. First, you do not need a specific grounds to file for divorce in Alabama. You always have the option to file on the grounds of irreconcilable differences. This does not mean that your spouse didn't cheat on you, it just means that you are not asking the court to spend any time determining whether your spouse cheated on you before proceeding to the divorce. It's important to understand that if you select infidelity as a grounds for your divorce, you must be able to prove it to the satisfaction of the court in order to proceed with your divorce. This can be hard to do, as Alabama courts generally require proof that your spouse and their extra-marital paramour had an agreement to continue the extramarital affair, which can be hard to gain direct proof of. If you are unable to prove this, your case will likely be dismissed and you will have to re-file on irreconcilable differences grounds. However, if you have a prenuptial agreement that requires proof of adultery in order to entitle you to certain benefits or provisions, it may be a necessary step.
The Impact of Infidelity on Alimony
If you establish in court that adultery occurred, the court has discretion to determine whether the cheating spouse is still entitled to alimony payments. In some cases, the court may determine that alimony is not appropriate, however, it will depend entirely on the facts and circumstances of the case.
The Impact of Infidelity on Child Custody
The court has discretion to make child custody decisions based on what the judge feels is in the best interest of the child. If the cheating spouse exposed the children to the extramarital affair, the judge may consider this in weighing whether and how to award custody. Because this can be a relevant factor, it is important to consult with an attorney if infidelity is involved in your divorce, particularly if the custody of shared children is an issue.
Contact Peeples Law in Birmingham, Alabama
If you have cheated or been cheated on and are now undergoing a divorce, it's important to have an experienced legal ally on your side. Contact the Birmingham divorce attorneys at Peeples Law today to schedule a consultation.
Source:
ncbi.nlm.nih.gov/pmc/articles/PMC4012696/