How To Make Co-Parenting Changeovers Easier For Children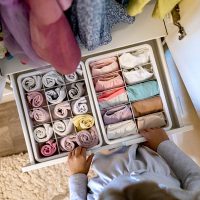 Parents and kids alike worry about how difficult the adjustment will be for children to divide their time between their parents' separate houses.  The worst-case scenario, where neither house feels like home, rarely happens, but children feel the stress of co-parenting as acutely as their parents do.  They might spend certain days of the week longing for the witty conversation at Mom's house or the late bedtimes at Dad's house, but as long as there is a routine, kids can tolerate it.  The worst is when co-parenting is a minefield for conflict, when every time the kids set foot in one parent's house, they must confront a barrage of questions about the other co-parent and a barrage of criticism about their appearance, diet, time management skills, and everything else.  Even if things are fine at Mom's house and fine at Dad's house, it isn't pleasant to go from one parent's house to the other's if the parents do not get along, but there are things you can do to make it easier on your children.  A Birmingham child custody lawyer can help you have a stress-free co-parenting relationship with your ex-spouse.
Overnight Bags Equal Emotional Baggage
It is hard to feel that a place is home if, every time you go there, you bring an overnight bag.  Some co-parents fight constantly about kids leaving an item that belongs at one parent's house to the other's.  These items, of negligible value, are usually just a proxy for the parents' unresolved resentment.  No matter how frugal you are, you can agree that it is worthwhile for each parent to buy the child a pair of swim shoes.  It is better than Mom and Stepmom having to drive to a centrally located Walmart to hand off a pair of swim shoes that the child forgot to transport.  If you're going to drive to Walmart anyway, just buy an additional pair.
Keep Your Children Informed About the Schedule
If your children are old enough to know the names of the days of the week, let them know where they will be on which day.  Knowing that, this weekend, Dad will pick you up from Mom's house on Friday after dinner is a lot less stressful than coming home from school on Friday and not knowing where you will be sleeping that night.  Last minute changes to weekend co-parenting plans are a major source of conflict between ex-spouses; you owe it to your children to keep your promises about when you will see them.
Avoid Opportunities to Bicker With Your Ex-Spouse During Changeovers
If you are mad that your ex-spouse flaked on your kids last weekend, don't fight about it this weekend.  If you are so mad that you can't stay silent, don't go face to face with your ex.  Stay in the car when you drop your kids off at your ex's house, or have your ex pick them up from school.
Contact Peeples Law About Stress-Free Co-parenting
A Birmingham family law attorney can help you avoid unnecessary conflict while co-parenting with your ex-spouse.  Contact Peeples Law today to schedule a consultation.
Source:
ourfamilywizard.com/blog/making-transitions-easier-children