I Don't Want To Get Divorced: Can I Contest It?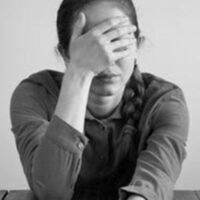 There are few things more life-altering than being blindsided with divorce papers by your spouse. It's completely understandable that you may not feel ready to agree to a divorce. However, contesting it may not be the most effective means to go about it. While some people may choose to remain in denial about the divorce and related legal proceedings, this can have the opposite of their intended effect, instead giving their spouse the upper hand. If your spouse has asked for a divorce, it's probably best to stop and ask yourself what you are really contesting and how much you are willing to lose to stay in denial. If you genuinely feel there is a chance for reconciliation and your spouse is also open to exploring that, then you may contest the divorce. However, if your spouse ultimately chooses to move forward with the divorce it can leave you at a significant disadvantage, not having used that time to prepare.
The Consequences of Refusing a Divorce
Some people think that if they refuse to participate in a divorce, it cannot move forward. However, that is not true. If one spouse files for divorce and the other spouse refuses to respond or participate in the proceedings, the divorce will likely move forward as a contested divorce, leaving the judge to make all determinations on the basis of the information and preferences provided by the filing spouse. This means that ignoring your divorce could ultimately cost you far more than your marriage–it could cost you a fair share of your assets, adequate spousal support, your home, a fair custody agreement or visitation schedule with your children, independent ownership of your own business, and more. This is the ultimate nightmare divorce scenario.
Productive Ways to Contest in a Divorce
While contesting the entire concept of a divorce is likely to backfire, there are productive ways to contest elements of a divorce. When you are initially served with your divorce papers you have an opportunity to contest any terms that you do not agree with. These may include terms pertaining to custody, property division, and spousal support, to name a few. Additionally, you have the option to contest the proposed divorce terms by filing a counterclaim with your own proposed terms for divorce. While this can become contentious, for many it is far more empowering and cathartic than burying their head in the sand. You have built a lot more than a marriage in your lifetime, and it's important to make sure you are protecting yourself, your assets, investments, businesses, and children, rather than trying to hold on to someone who is willing to take it all from you.
Talk to a Birmingham Divorce Lawyer
If you are considering a divorce, or have been asked for one, you may be feeling overwhelmed, betrayed, and unsure of how to proceed. Luckily, you do not have to navigate this process alone. The experienced Birmingham divorce lawyers at Peeples Law are here to support you every step of the way and make sure you get the divorce settlement that you deserve. Don't wait any longer to start this next chapter. Contact Peeples Law today and schedule a consultation.