The Penny Pincher's Guide To Divorce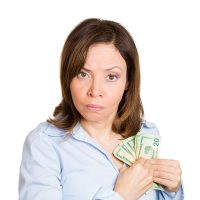 Financial stress and incompatible financial values have driven plenty of couples to divorce.  With today's economic woes, such as inflation and lingering uncertainty related to the pandemic, almost every family is feeling the pinch; even households with an income above $100,000 are living paycheck to paycheck.  People in all tax brackets report that divorce was one of the most difficult things that ever happened to them, emotionally and financially; no matter your financial situation before the divorce, you will only come out of the marriage with part of the wealth you owned as a couple.  Even if money played a major role in the breakdown of your relationship with your spouse, you and your spouse might be able to work together so that your divorce does not impoverish you.  Whether you and your spouse share a commitment to frugality or disagree about money and almost everything else, contact a Birmingham divorce lawyer.
Uncontested Divorce Is the Least Expensive Option
The more contentious a divorce is, the more expensive it is.  On one end of the spectrum are the celebrity divorce battles that have been raging for years; think Angelina Jolie and Brad Pitt or Kelly Clarkson and Brandon Blackstock.  Wealthy people have a lot of money to fight about and plenty to spend on lawyers to ensure that their ex-spouse gets as small a fraction of the marital estate as possible, even if that small share is more money than most people can even dream of.
On the other end of the spectrum is uncontested divorce.  In an uncontested divorce, you and your spouse agree on how to divide the marital property before you even file the divorce petition.  With an uncontested divorce, you can go from being married to being single in less than a year, often for less than $1,000.  Uncontested divorce is not a feasible option for everyone; it works best for couples who have only been married a short time, do not have children, and do not own real estate.
Don't Be Penny Wise and Pound Foolish
Getting out of your marriage as painlessly as possible and not letting your ex-spouse's financial mistakes continue to affect you after your divorce are two mutually exclusive goals.  If your goal is to make a clean break and to spend as little time in a courtroom as possible, then you might have to accept that your ex gets to keep the marital home or that you get stuck with the lion's share of the credit card debt.  If you care enough about keeping a certain asset or not getting stuck with a certain debt, then it is worthwhile to hire a lawyer.  Consider it an investment in your long-term financial wellbeing.
Contact Peeples Law About Divorce Without Unnecessary Acrimony or Expense
A Birmingham family law attorney can help you keep what is most important to you in your divorce, whether it is the marital home or a peaceful relationship with your children and their extended family.  Contact Peeples Law today to schedule a consultation.
Source:
wealthofgeeks.com/cost-of-divorce/