What Happens To Your Debts When You Divorce?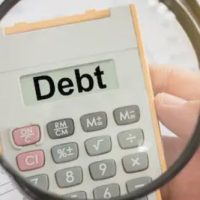 Arguing about who gets to keep which assets in a divorce is bad enough.  Arguing about which spouse should be responsible for which debts is even more stressful.  All debts incurred during the marriage and owed at the time of the divorce count as marital debts, regardless of which spouse's name is on the cardmember agreement or the loan.  The court might order you to pay some of the debts (such as your car loan and one of the credit cards) and your ex-spouse to pay other debts (such as her car loan, the other credit card, and the home mortgage).  In the case of a large debt like a home mortgage, the court might order you to pay your ex a lump sum or money, or perhaps installment payments, to put toward repayment of the debt.  The problem is that the court order that dissolves your marriage is only legally binding on you, not on your creditors.  This means that creditors might continue to pursue you, even if the court has declared you divorced from that debt.  To ensure that your ex-spouse's debts do not follow you around after your divorce, contact a Birmingham property division lawyer.
Repay, Refinance, or Walk Away?
In the best-case scenario, the court will separate all debts that have both ex-spouse's names on them by ordering the spouse who keeps the debt (and the asset attached to it) to refinance the debt in his or her name.  In the case of relatively small debts, the easiest way to make them go away is to pay them off.  If you have a stable income, paying off the debt that your ex-spouse incurred can give you a sense of closure; now that your divorce is final and the debt is gone, your ex-spouse can no longer ruin your finances.
If you couldn't pay the debts when you were married, and you still can't pay them now, filing for bankruptcy protection could be the best option.  Recently divorced people make up a large percentage of bankruptcy filings.
What Happens If Creditors Pursue You About Your Ex-Spouse's Debts?
Creditors are notorious for their relentless pursuit of repayment of debts that may or may not be due to them from people who may or may not owe them.  Bankruptcy filings and refinancing of loans can help avoid this problem.  Meanwhile, if the court has ordered your ex-spouse to make payments on a debt, and your ex has not kept up with the payments, you might need to take your ex back to court so that your ex cannot cause you additional financial trouble. A divorce lawyer can help you get the court to enforce its order by which your ex-spouse must make payments on former marital debts.
Contact Peeples Law About Divorce Disputes Over Debt Repayment
A Birmingham family law attorney can help you resolve disputes over unpaid debts that you and your ex incurred during your marriage.  Contact Peeples Law today to schedule a consultation.
Source:
divorceconcierge.com/what-should-i-do-with-joint-debts-and-loans-post-divorce/