Can I Adopt My Spouse's Child?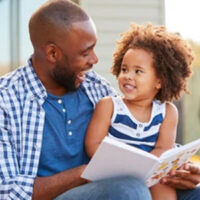 Families come together in many ways and marriage is one of them. It's completely understandable that a stepparent would want to legally codify their relationship to their step-child (or children) by legally adopting them. Legally adopting your stepchild gives you all the rights and privileges of a biological or legal parent. This can make things easier when caring for a child and can avoid unnecessary complications in certain situations, such as seeking emergency medical care, making medical decisions, or enrolling them in school. Luckily, stepparent adoption is very common and entirely possible in most circumstances.
Is Everyone On Board?
In order for the court to approve a stepparent adoption, your spouse (the child's legal parent) must support and consent to the adoption. Additionally, you will need the consent of the child's other biological parent. This consent must be given in writing and then confirmed in the presence of a judge or other appropriate state official. Once consent is given, it is very hard to revoke. Generally, the only grounds for challenging consent to an adoption after it has been given are alleging that it was given due to fraud, mistake, or undue influence. Additionally, the court must find that granting the revocation is in the best interest of the child.
Exceptions to The Consent Requirement
There are exceptions to this rule. For instance, if the other biological parent abandoned the child, their consent is not required for an adoption to proceed. Under Alabama law, a child is considered to be legally abandoned if the biological parent did not provide any support (financial or emotional) to the child's mother for six months prior to their birth. Additionally, if the biological parent left the child in other people's care without communicating with the child or caregiver or providing support for a period of six months or more. There is another situation in which consent will not be required as well. A notice of adoption proceedings will be sent to the biological parent by the court, and if the parent does not respond to the notice within 30 days their consent will not be required.
Some less common exceptions to the consent requirement also exist. For instance, if the court has terminated a parent's rights then their consent is not required. Additionally, if the other parent is mentally incompetent their consent will not be required. Finally, if the biological parent relinquished their parental rights to a licensed adoption agency, they have also relinquished their right to grant or withhold consent and it will not be required in this proceeding.
Talk to an Experienced Birmingham Family Law Attorney
If you are interested in pursuing an adoption, or need assistance with another family law matter, the experienced Birmingham family law attorneys at Peeples Law are prepared to help you determine and work toward the best possible solution for your family. Peeples Law attorneys advocate on your behalf and come up with a legal strategy that serves the interests and needs of you and your family. Call today to schedule a consultation.