Can My Child Choose Who To Live With In An Alabama Divorce?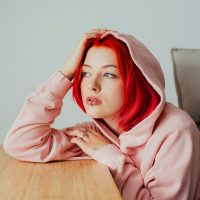 If you haven't been through a divorce, it's hard to express how truly devastating it can feel. The process of emotionally un-enmeshing is one thing, but having to physically dismantle the life you have built, including your family home and the loved ones in it, evokes a whole different level of difficulty. It can be extremely triggering to feel like you may be losing complete access to children that you love and helped to bring into the world. It's likely that you have a lot of questions, such as how the custody decision will be made, and whether your opinion, or that of the children, can affect the outcome. We'll dig into that more here.
Understanding How Custody Decisions Are Made in Alabama
It's understandable that as soon as you start thinking about divorce and child custody that you flash to images of courtrooms and judges. However, the reality of the situation is that a judge will only end up making a determination as to custody as a worst case scenario. If you and your spouse are able to negotiate a custody agreement that serves the child's best interests on your own, with the help of lawyers, or through mediation, arbitration, or other negotiations, you may never even have to see the inside of a courtroom. However, it's completely understandable that in many situations that is not an option. Custody is an extremely sensitive issue and many couples are not in a place where they can reach a mutually agreeable solution. In these cases, a judge will make the final call.
Weight of Child's Preference in an Alabama Custody Hearing
Alabama judges determine custody based on a number of factors that are designed to determine what arrangement is in the best interest of the child. In making this decision, the judge can weigh factors such as the physical, mental, and medical needs of the child, as well as both parents' ability to meet them. The judge can also consider which environment would require the least amount of change and offer the most stability for the child, and which parent seems most willing to maintain communication with the other parent for the sake of the child. A history of domestic violence or drug use can also impact custody. Among these factors, the judge may also consider the child's preference if the child is considered mature enough to have an intelligent option on the matter. The judge does not have to give any weight to the child's opinion, but in some cases, heavy weight will be given.
Talk to an Alabama Child Custody Lawyer
If you are fighting for custody of your children in Alabama, having a dedicated legal advocate to ensure that your rights are protected and the best interests of your child are protected is critical. Contact the experienced Birmingham child custody attorneys at Peeples Law today to schedule a personalized consultation and find out how we can help you.