What Happens If An Uncontested Divorce Fails?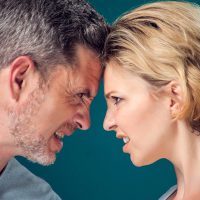 For most, an uncontested divorce is the most ideal scenario when it comes to dissolving a marriage in Alabama. In an uncontested divorce, a couple is able to avoid the courtroom entirely and negotiate their divorce agreement on their own. This can reduce the cost as well as the time required for the overall dissolution process. However, as you can imagine, spouses who are ready to divorce are not always successful at working together to reach mutual agreements on highly controversial issues. It's important to know what your options are in the event that your attempts at an uncontested divorce do not work out.
Mediation for Uncontested Divorce
If an uncontested divorce fails, there are other methods that can be tried before a judge has to get involved. In fact, it may still be possible to avoid the courtroom completely by getting some assistance from a third-party such as a mediator. In an uncontested divorce there are a number of issues that must be resolved. These include the distribution of all assets and debts (which can be many decisions, depending on how many shared assets the couple has), spousal support, and child custody and a parenting plan if the couple has shared minor children. It can be hard for a couple to decide on such high-stakes issues one-on-one, but another party who is trained in conflict resolution can be very helpful. A mediator is entirely neutral and will not take sides. Their role is to help guide the parties toward mutually agreeable decisions on all outstanding issues. Mediation has a high success rate, but it is also not binding. This means there is little downside to trying it. In fact, even if only some issues are resolved through mediation, that progress can be saved and the court will only have to determine remaining issues.
Contested Divorce
Of course, another option when you hit a wall with an uncontested divorce is converting it into a contested divorce. While an uncontested divorce can be handled without the court's involvement, a contested divorce happens entirely in court. An uncontested divorce can be converted into a contested divorce at any time by filing a petition of divorce with the court. It will also have to be served to the other party. Both parties will then appear in court with attorneys who will litigate any contentious issues necessary to dissolve the marriage. If you tried mediation, any issues resolved in mediation will not have to be re-litigated before the court provided both parties signed the draft agreement created in mediation. This can reduce the total cost and amount of time required to be spent in court.
Schedule a Consultation with Peeples Law
If you are going through a divorce, the experienced Birmingham divorce attorneys at Peeples Law can help. We will determine the best path to dissolution for you and will advocate to ensure that your interests are represented. Contact Peeples Law today to schedule a consultation and take the next step toward your future.
Source:
alabar.org/assets/2014/08/divorce_english.pdf