What Happens To The Engagement Ring After A Divorce Or Broken Engagement?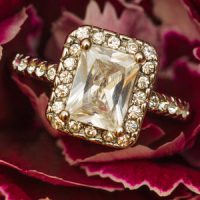 You did everything right, saving up for months to buy an engagement ring that cost thousands of dollars.  You staged a perfect proposal, but only after discussing the matter with her parents.  You got professional engagement photos taken and invited your friends and both of your families to an engagement party.  You went to tastings with wedding caterers.  Everything was going fine until your fiancée got cold feet and broke off the engagement.  From a financial perspective, it's probably best that you broke up now instead of having to go through a divorce after a marriage that was doomed to fail.  That engagement ring wasn't cheap, though.  Do you have any legal rights regarding engagement rings after a broken engagement?  Unfortunately, the law does not outline the rights of former romantic partners who were never legally married in nearly as much detail as it outlines the rights of former spouses.  A Birmingham prenuptial and postnuptial agreement lawyer can help you navigate difficult conversations about finances with your fiancée.
Alabama Courts Have Ruled That Engagement Rings Are a Conditional Gift
Advice columnists and TV judges have been saying for years that, once you give someone a gift, it belongs to the recipient.  Is an engagement ring just a gift, or is it part of a contractual agreement?  There are no hard and fast rules, but at least one court in Alabama has ruled that an engagement ring is a conditional gift and that, by accepting the ring, your fiancée was promising to marry you.  Technically, you can sue her for it, but you would have to prove that she was the one who broke the promise by breaking off the engagement.  It isn't worth the cost of litigation, unless it was a very expensive ring.
According to Naomi Cahn and Julia Mahoney, law professors at the University of Virginia, the best solution is to sign an agreement about who gets to keep the ring if the relationship ends without a marriage taking place.  They compare it to a prenuptial agreement for engagement rings.
Does the Law Consider Engagement Rings Marital Property in a Divorce Case?
If your ex wants to keep the engagement ring after you have been married and divorced, however, that is a different story.  In this case, the court is more likely to consider the ring an interspousal gift and to allow your ex to keep the ring, rather than counting the ring as marital property and requiring your ex to compensate you for part of its value.  In this situation, too, you can avoid this problem by signing a prenup for your ring; the agreement should also contain a provision about who keeps the ring if you get married but later divorce.
Contact Peeples Law About Engagement Ring Drama
A Birmingham family law attorney can help engaged couples work out the details of their finances, up to and including questions about engagement rings.  Contact Peeples Law today to schedule a consultation.
Sources:
theconversation.com/who-keeps-the-engagement-ring-after-a-breakup-2-law-professors-explain-why-you-might-want-a-prenup-for-your-diamond-199945
familyjewelers.com/blog/2022/Jan/13/who-gets-ring-if-you-break-wedding-takes-place/