Lifestyle Clauses In Prenups May Be Legal, But They Are A Big Red Flag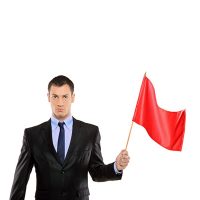 The purpose of prenuptial agreements is to formalize a strategy for dealing with your finances and debts.  The fact that your inherited house is a non-marital asset, even after your spouse moves in, and because you and your spouse agree to this, matters whether the marriage ends in divorce or in the death of one spouse.  Prenups can also save you a lot of conflict if they say, "If the wife borrows money to finance her education, this shall be considered a non-marital debt."  Meanwhile, it is easy to make big promises when everything is rosy but to regret signing the prenup after your spouse dumps you and the bills keep coming due.  If you get divorced after signing a prenuptial agreement, you can petition the court not to enforce the prenup.  The court will then review the prenup to determine whether it is valid.  The family law courts will set aside a prenup if they determine that it is unconscionable, meaning that it is very unfair to one spouse.  For example, if the prenup leaves one spouse with no marital property and no spousal support, forced to rely on part-time minimum wage income and public assistance, the court will consider this an unconscionable provision.  A Birmingham prenuptial and postnuptial agreement lawyer can help you draft a prenup that is both fair and compliant with legal requirements.
What Are Lifestyle Clauses in a Prenuptial Agreement?
Some prenups include "lifestyle clauses," in which financial provisions are dependent on non-financial events.  An example would be, "If the marriage ends in divorce after adultery on the husband's part, the wife is entitled to X amount of alimony.  If the couple divorces but the husband has not committed adultery, the wife waives the right to alimony."  Likewise, some prenups increase the amount of alimony based on the length of the marriage.  The court may well make such provisions, but lifestyle clauses are a slippery slope.  A judge would probably recoil at a provision such as, "The wife forfeits the right to alimony if her body mass index exceeds 30 at any point during the marriage except during pregnancy or within six months of giving birth."  The bride probably should, too.
What Kinds of "If" Statements Are Acceptable in a Prenup?
Most prenuptial agreements contain provisions about who gets which assets in case of an event that may or may not happen.  For example, not every couple that signs a prenup saying, "in the event of a divorce," eventually gets divorced.  For example, the court would have no problem enforcing a prenup that says, "If the wife survives the husband, she shall inherit the marital home and X amount of money from the husband's estate, but she waives her right to an elective share of the estate."
Contact Peeples Law About Stopping Trouble in Its Tracks With a Prenup
A Birmingham family law attorney can help you come to your senses before you include promises that you will regret in a prenuptial agreement.  Contact Peeples Law today to schedule a consultation.
Source:
helloprenup.com/prenuptial-agreements/what-makes-a-prenup-unconscionable/