Why Is March The Most Popular Month For Divorce Filings?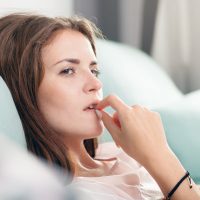 By now, we have all heard that a divorce lawyer's busiest day of the year is Divorce Monday, the first business Monday in January.  More people file divorce petitions and contact divorce lawyers on Divorce Monday than on any other day of the year.  You might think, then, that January sees more divorce cases begin than any other month, but this is not the case.  In other words, if you are still married on January 10, you are probably going to stay married for a while.  The month with the greatest number of divorce filings is March.  If you are planning to file for divorce in April, you have not missed your opportunity.  Having seen a record number of divorce filings in March, your Birmingham divorce lawyer will be able to tell you with confidence that your divorce case is far from the messiest case out there.
It Isn't Just Because the Seven-Year Itch Strikes During Spring Break
The reasons for filing for divorce at the beginning of January can be practical ones or based on emotion.  Some couples choose to separate at the beginning of a new calendar year so that there is no confusion at tax time; the parties were together in 2022 and separate in 2023.  Many couples file for divorce on Divorce Monday after spending the fall planning to separate; many of them have already been communicating with lawyers for months.
Some couples decide during the holidays that their marriage is beyond repair, and as soon as divorce law firms open for business in the new year, they contact a divorce lawyer.  Deciding that you are going to file for divorce is one thing, but being ready to submit the divorce petition takes a lot of work.  After meeting with a divorce lawyer for the first time, you may realize that you need to gather a lot of financial documentation.  If you are expecting your spouse to disagree with many of the requests in your divorce petition, you will need to be meticulous about supporting your claims.
In other words, many divorce petitions that the court receives in March are the result of long-anticipated phone calls and emails to divorce law firms on Divorce Monday.  These divorce plans that began on Divorce Monday and come to fruition in March do not always arrive at the courthouse on the same day.  Another possible reason for submitting a divorce petition in March is that, unless your divorce case is very complicated, then there is a good chance that you will be legally single by the time the next calendar year begins.
Contact Peeples Law About Filing for Divorce in the Spring
The spring can be a time of new beginnings, including becoming newly single.  A Birmingham family law attorney can help you do some spring cleaning by filing that divorce petition that you have been meaning to submit since Divorce Monday.  Contact Peeples Law today to schedule a consultation.
Source:
kiplinger.com/retirement/should-i-sell-or-rent-my-house-when-i-relocate-for-retirement