Will The Divorce Court Require You To Take A Parenting Class?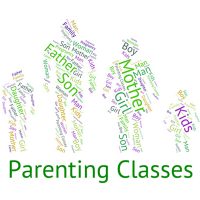 Divorce is freedom, except when it isn't.  Your spouse can no longer micromanage your finances or your relationship with your children, but now, if your ex-spouse takes issue with something you do, especially if it involves money or children, the issue can turn into a full-fledged legal dispute to be decided by a judge.  Even in relatively low-conflict divorces, you and your spouse must still submit a parenting plan for approval by the court.  The court will only approve your parenting plan if it is sufficiently detailed, fair, and actionable that it is likely to prevent the parties from returning to court with more disputes over parenting time.  Even if you are able to finalize a parenting plan during mediation, without going to trial, co-parenting with your ex-spouse is much more difficult than it looks.  Therefore, Alabama courts sometimes order couples in the process of divorce to take parenting classes.  For help drafting a conflict-proof parenting plan, contact a Birmingham child custody lawyer.
Court-Ordered and Court-Approved Parenting Classes in Alabama Divorce Cases
In a perfect world, former spouses would be able to raise their children to adulthood without incident just by following the court orders related to their children, which went into effect upon their divorce becoming final.  One of these court orders is the parenting plan, which indicates which parent will be with the children on which days of the year and how the parents will divide responsibility for the children's transportation.  The other is the child support order, which considers the children's expenses and each parent's income, expenses, and parenting time and determines how much money one parent should pay the other per month so that one parent does not bear a disproportionate burden for the child's expenses.  These court orders don't account for all the little annoyances of raising children with your ex, such as disputes over punctuality and over children's manners and clothing.
Common sense dictates that you should keep calm as much as possible when your children are present and not put them in the middle of disputes with your ex-spouse.  How do you deal with those little annoyances, though, especially when they escalate into bigger problems?  This is why Alabama courts sometimes order parents in the process of divorce to take parenting classes.  These classes can be a single session or several sessions, and they typically cost less than $100.  You and your ex do not have to attend the session together.  Calhoun, St. Clair, and Tuscaloosa Counties require all divorcing parents to take parenting classes.  In the other counties in Alabama, however, judges can decide on a case-by-case basis whether to order parents to take a parenting class.
Contact Peeples Law About Conflict Prevention in Co-Parenting
A Birmingham family law attorney can help you finalize your divorce and move on to the next stage, where you and your ex-spouse raise your children as co-parents.  Contact Peeples Law today to schedule a consultation.
Source:
yahoo.com/lifestyle/divorce-parenting-class-required-131954069.html