What Not To Say In A Custody Hearing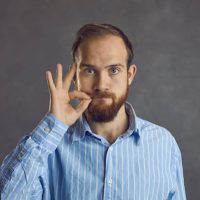 Custody hearings can be one of the most contentious and stressful legal matters that an adult can find themselves in. It can be hard to keep your emotions in check while fighting to retain physical custody or even maintain visitation with your child. However, the more you are able to check your emotions and make your child's best interest your priority, the better the outcome is likely to be. If you are currently involved in a custody hearing or are considering divorce, it's important to speak to a lawyer as soon as possible to ensure that you are presenting the strongest possible case for custody, or whatever your desired arrangement is. Presenting your strongest possible case applies to more than just case strategy, it also involves how you speak to the judge, answer questions, and even the tone that you use in court. Every custody case is different, so it's always preferable to consult directly with an Alabama divorce attorney to get an accurate idea of the best strategy for you. However, in this article we will provide some pointers. If you have any questions after reading this article, feel free to schedule a consultation.
Custody Hearing Pointers
Look at everything through the lens of your child's best interest. The biggest piece of advice when going into a custody hearing is to keep your child's best interest as the primary focus. Any animosity between you and your co-parent is not relevant to what is best for your shared child or children. When answering questions about visitation or custody, instead of focusing on how that affects you, focus on the impact that would have on your child.
Avoid talking badly about your co-parent. One of the factors that judges weigh when deciding whether to award custody is whether the parent with primary physical custody will maintain contact and a productive co-parenting relationship with the other parent and allow their child to see them and adhere to the court-ordered visitation schedule. While any valid concerns, such as substance abuse, abusive or violent behavior, or illegal conduct should be raised, petty complaints and rants about past behavior should be avoided.
Watch your tone. While these hearings can be emotional, it's important to demonstrate that you have the emotional maturity necessary to be a parent. Saying things sarcastically or in a tone that implies you are frustrated or not taking the matter seriously can reflect very badly on you as a parent and as a candidate for custody.
Don't say, "to be honest." Making a point to preface one statement as honest gives rise to the question of whether all of your other statements up until that point have not been.
Don't make excuses. If you are questioned about past conduct, don't make excuses. Just focus on how you have changed and are now better equipped to handle situations like this now. Excuses make you look immature and capable of repeating the same behaviors.
Schedule a Consultation with Peeples Law
If you are going through a divorce or child custody hearing, the experienced Birmingham family law attorneys at Peeples Law are ready to help. Contact Peeples Law today to schedule a consultation.