Avoiding Common Financial Mistakes In A Divorce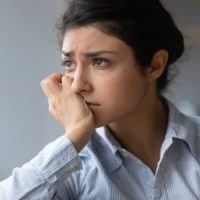 Divorces can be financially catastrophic, but they don't have to be. By getting the right help early on and making sound decisions at each step of the process you can avoid the pitfalls of highly emotional decision-making that can lead to financial ruin. In this article, we will share some general tips for avoiding these financial pitfalls. The information in this article is intended to be general, but in reality, every divorce is totally different. The financial advice that you need will depend entirely on your unique circumstances. The only way to ensure that you are taking all necessary precautions and actions is to talk to an experienced Birmingham divorce attorney. Many people avoid seeking legal advice at first because they are concerned about the cost, but they end up losing far more money by foregoing effective legal counsel. Scheduling a consultation is a good first step in your legal process. This gives you the opportunity to talk to a divorce attorney and get critical legal feedback on your case. You might also learn in the consultation that legal representation is not nearly as expensive as you imagined, particularly if you are willing to consider integrating methods such as arbitration or mediation. If you would like to speak one-on-one with an experienced Birmingham divorce attorney, contact Peeples Law today to schedule a consultation, and find out how we can help you.
Tips for Avoiding Financial Mistakes in a Divorce 
It's hard to do everything right in a divorce when emotions are high. The best thing that you can do is have a grounded and effective ally on your side to ensure that you are making the most strategic decisions for you and your family long term, even when you can't see past your current pain. Below are some tips for avoiding common financial mistakes in a divorce.
Rushing could cost you. Divorce can be stressful and even traumatic. It's understandable why you may want to throw whatever money is necessary at it just to be on the other side. While it's true that the only way out of a divorce is through it, you still have to be able to live comfortably and sustain yourself on the other side of it.
Reconsider cooperation. While many people approach a divorce feeling like they are out for blood, being able to cooperate with your spouse in mediation or arbitration can seriously expedite your divorce proceedings and save a significant amount of money.
Get your assets independently valued. If you are relying on your spouse's valuation or simply guessing as to asset valuation, you are potentially missing out on a significant share of the money that you are owed.
Look for hidden assets. Even if you trust your spouse, it is important to look for hidden assets. Hiring a forensic accountant will give you the peace of mind of knowing that all assets are accounted for and that you are getting a fair share in your settlement.
Talk to a Birmingham Divorce Lawyer
If you are considering divorce, the experienced Birmingham, Alabama attorneys at Peeples Law are ready to help. Contact us today to schedule a consultation and find out how we can support you in moving as seamlessly as possible into this next phase of your life.