Court-Ordered Visitation Schedules In Alabama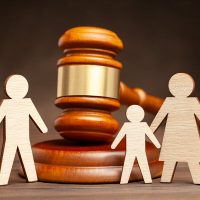 If you are currently considering or undergoing a divorce in Alabama that involves shared children, you likely have a lot of questions about how custody will be determined. It can be incredibly stressful dissolving a marriage that also involves children, and it can be scary and frustrating feeling like you are losing access to your children. The good news is that you are not alone. In fact, statistics reflect that there are an average of 3.6 divorces for every 1000 residents in Alabama. The process has been established, so it's just a matter of having the endurance and fortitude to move through it. Having an experienced Birmingham divorce attorney to serve as your advocate and help to guide you through this process can be incredibly helpful and can ensure that the rights and best interests of you and your children are prioritized and protected. The information in this article is intended to be general. However, if you would like personalized feedback based on your unique situation and circumstances, you are welcome to contact the experienced Birmingham divorce attorneys at Peeples Law to schedule a consultation and receive personalized advice about your particular custody case.
Deciding on a Custody Schedule
It's important to understand that you and your co-parent always have the first shot at creating a custody schedule. If you and your co-parent are able to agree on a schedule that works for you, then all you have to do is submit it to the court and the judge will evaluate it to make sure that approving it would be in the best interest of the child. A lawyer, or lawyers, can help in the process of negotiating a custody agreement that works for both you and your co-parent and submitting it to the court. You can also try mediation to arrive at a custody schedule that you both agree with. Even if you feel like it is a lost cause to try and reach an agreement with your co-parent, it is probably still worth investing some effort, as this approach gives you the maximum amount of control over the agreement that is created. In the event that you and your co-parent are unable to come to an agreement, it will be up to the court to determine what the custody agreement will be. In Alabama, a standard parenting agreement assigned by the court can look like the child living with the parent who has primary physical custody, and visiting the non-custodial parent every Wednesday from 3:00 p.m. to Thursday at 8:00 a.m. and first, third, and fifth weekends, starting at 6:00 p.m. on Fridays and going through 8:00 a.m. on Mondays.
Talk to a Birmingham, Alabama Divorce Attorney
If you are considering divorce or are currently attempting to work out a custody plan with your spouse or co-parent, the experienced Birmingham divorce attorneys at Peeples Law can help. Contact us today to schedule a consultation and find out how we can help you identify and work toward the best possible solution for your family.
Source:
statista.com/statistics/207048/divorce-rate-in-alabama/