How Does It Affect Your Family Law Case If Your Ex Does Not Live In Alabama?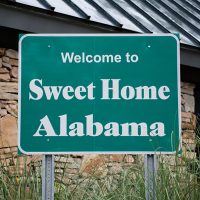 These days, everyone is on the move.  Even though Alabama has its share of small towns where most families have been there for generations and everyone knows everyone else, there are also plenty of reasons to move to Alabama, whether you moved here because of your military or civilian career or you followed a family member or romantic partner here, or even if you just wanted to move to a place where the weather is warm and people are friendly.  If you recently moved to Alabama and are planning to file for divorce, or if you moved to Alabama after your divorce became final, a Birmingham divorce lawyer can help you with your case.
Residency Requirements for Alabama Divorce
The courts of Alabama can dissolve a marriage if at least one of the spouses has been living in Alabama for at least six months at the time of the divorce filing.  This means that, if you and your spouse split up and you move to Alabama to be closer to your family or just to get a fresh start in life, you do not have to go back to the state where your ex is still living in order to finalize the divorce.  As long as you meet the requirement of six months of continuous residency, you can file for divorce in Alabama, and the Alabama courts will guide you through the process of serving your spouse with divorce papers, wherever your spouse may be.
Co-Parenting Across State Lines
All aspects of divorce are more complicated if the couple has minor children.  These are a few co-parenting issues that arise when divorced couples with children live in two different states, or if they are both in Alabama but one of them plans to move out of state:
If you are both in Alabama, but you plan to move out of state, you must notify your ex-spouse. You and your ex will have to work out a new parenting plan that accounts for the time you must spend transporting your children between the respective parents' houses or meeting in the middle.  You may also need to modify your child support order to account for the change in timesharing and the costs of the children's travel.
If your child support order was issued in another state, you may need to petition the Alabama court to domesticate the child support order so that your children can continue to receive child support now that you have moved to Alabama.
Getting divorced without a lawyer is sometimes feasible, but in complex situations like these, you will need to hire a family law attorney.
Contact Peeples Law About Being Newly Single in Alabama
If you have just moved to Alabama after splitting up with your spouse, a Birmingham family law attorney can help you file for divorce or work out the details of co-parenting.  Contact Peeples Law today to schedule a consultation.