Alabama Surrogacy Q & A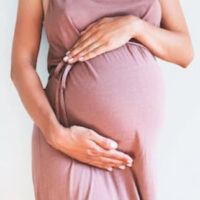 If you are considering using a surrogate to start or expand your family in Alabama, you likely have a lot of questions. In fact, many people say it can be overwhelming just trying to figure out where or how to start. Luckily, you don't have to navigate this journey and process alone. Experienced legal professionals, like the Birmingham family law attorneys at Peeples Law, are prepared to support and guide you through this process, ensuring that you are legally protected and informed every step of the way. Below are some of the most common questions we get about surrogacy in Alabama. These questions and answers are not meant to be comprehensive, but rather, to give you a starting point. If your questions are not covered below, or if you have a unique situation that you would like personalized insight on, please contact our office to schedule a consultation.
Is Surrogacy Legal in Alabama?
In short, yes. Surrogacy is legal in Alabama. However, you won't find any laws saying that. In fact, this can be one of the most confusing stumbling points for people beginning to do research. While there are no surrogacy laws in Alabama (either allowing, restricting, or regulating) surrogacy, this has allowed legal professionals to carve out a safe and well-developed legal process for building a family through surrogacy, using primarily contract law principles. This ensures that soon-to-be parents are legally protected throughout the surrogacy process. From a legal standpoint, it is safe and perfectly okay to pursue surrogacy in Alabama. However, it's important to work with a qualified legal professional who has focused surrogacy experience, so that they are familiar with what is required.
Does it make a difference legally whether it's traditional surrogacy or gestational surrogacy?
There are no laws governing surrogacy in Alabama, so all types of surrogacy are presumed legal. However, many surrogacy agencies will not consider or facilitate traditional surrogacy. Traditional surrogacy involves the surrogate mother using her own egg. For this reason, she must relinquish her legal parental rights. The majority of surrogacy professionals today believe the heightened legal and emotional risks involved in a traditional surrogacy are too great. Gestational surrogacy is the preferred and most common method today. However, both are legal. If you choose to pursue a traditional surrogacy it is advisable to speak with an experienced Family Law Attorney as soon as possible.
Is it legal to pay my surrogate?
Yes. As there are no laws regulating surrogacy in Alabama, there are also no laws limiting the amount of compensation that can be given to a surrogate. This amount can be negotiated between the parties with the help of a lawyer and included in the surrogacy contract. Generally, payment is meant to compensate for the health risks that the surrogate assumes, as well as lost wages due to time off work and at doctor's appointments, surrogacy-required travel, and more.
 Can same-sex couples use a surrogate in Alabama?
Yes. While there are no laws prohibiting discrimination against LGBTQ+ individuals within privately run surrogacy agencies and same-sex couples may need to obtain an egg or sperm donor, the process legally does not look different for a same-sex couple.
Schedule a Consultation
If you are considering starting or expanding your family in Alabama with the use of a surrogate, contact Peeples Law to schedule a consultation today.