Benefits Of Hiring An Alabama Divorce Lawyer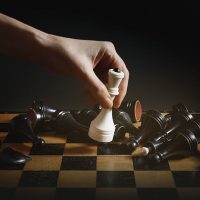 If you are considering divorce, you are likely also considering the potential financial impact. Divorce can be expensive, and that is due in part to legal fees, so it makes sense that people would consider filing for divorce without an attorney to save money. However, these people often find that attempting to navigate the divorce process alone can be a much more lengthy and expensive process with potentially life-long consequences. A lawyer is rarely the smartest place to cut costs when it comes to a divorce. Investing in an experienced divorce attorney who can help you to streamline the divorce process, keep it moving forward, and ensure that it is resolved as quickly, efficiently, and accurately as possible, can save you a lot of money and anxiety, both in the short-term and the long-term. In this article, we will discuss some of the benefits of hiring an attorney to handle your divorce. The information here is intended to be general. However, if you would like personalized feedback based on your specific case, you are encouraged to contact the experienced Birmingham divorce lawyers at Peeples Law to schedule a consultation.
Why to Hire a Lawyer for Your Alabama Divorce
There are many reasons to hire a lawyer for your divorce, and ultimately, it's a personal choice that has to make the most sense for you and your family. However, below are some commonly cited reasons for retaining a divorce attorney.
Your divorce is contested. In an uncontested divorce, all issues have already been resolved. This means that only the proposed terms that have already been agreed to by both parties are presented to the court for approval, and, in most cases, they will be approved. While it can certainly be difficult to get to the point in an uncontested divorce where you and your spouse have agreed upon all terms and are ready to file (a lawyer can help with that part too, by the way), the filing and process is fairly straightforward compared to a contested divorce. For this reason, it's possible that someone could represent themselves in an uncontested divorce. However, a contested divorce can be messy and legally complicated. It would be incredibly difficult to competently represent yourself in such a matter and it is unlikely that you would know all that you need to know legally to ensure the best outcome.
Your spouse has representation. If your spouse has a lawyer, it's important to level the playing field. You are likely going to be negotiating terms that affect you for years, or even a lifetime. You may be negotiating over inherited family property, a business that you have built, alimony, child support, or other highly contested issues with major implications moving forward. It's imperative that you have an equal playing field for litigating these issues.
It's a high asset divorce. If there are significant assets involved in your divorce, it's important to invest in an attorney who can protect your estate while also being well versed in all the complications that can arise in a high-asset divorce.
You want to keep things amicable. Many people think that the best way to keep things amicable is to keep lawyers out of the divorce. However, often that results in two angry, hurt, emotional people with no legal training attempting to dissolve their own marriage. It's rare that this has a positive outcome. Having a lawyer to serve as an objective third-party, keep both spouses focused on the big picture, and ensure that the process keeps moving forward, can be critical.
Unless you already have negotiated all issues, navigating the divorce process on your own will likely take longer than it would to hire a lawyer to do it. Divorce is a legal process that requires a lot of research for people who are not experienced in it. Mistakes made in the filings can result in wasted court dates and costly and unnecessary delays.
Schedule a Consultation
If you are considering a divorce, the experienced Birmingham divorce attorneys at Peeples Law are ready to help. Contact us today to schedule a consultation.