Choosing Your Battles Wisely Is The Key To An Affordable Divorce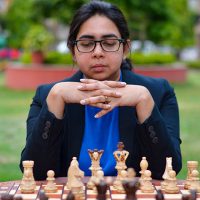 When your spouse first tells you that he or she wants a divorce, money is the farthest thing from your mind.  You are thinking about all kinds of other things, each more emotionally charged than the last.  How will the divorce affect your children?  How dare your husband leave you for another woman?  What will happen to your relationship to your in-laws, whom you have come to regard as family?  What will you tell your friends at church and the parents of your son's soccer teammates?  How could your wife possibly be so ungrateful as to divorce you after you have worked so hard for over a decade to support your family, with her as a stay-at-home mother?  How lonely will you be this Christmas?  Will you be lonely every Christmas?  Meanwhile, you have to deal with your divorce case and figuring out the fairest way to divide your marital property.  Emotions run high during divorce, but fighting too much about money can be unnecessarily expensive, and so can fighting too little.  A Birmingham divorce lawyer can help you think clearly about what to request in your divorce and which negotiation strategies to use in mediation.
Fighting Over Every Penny Wastes Money
In almost every divorce case, the court orders the couple to participate in mediation.  Most couples are able to finalize a marital settlement agreement and, if applicable, a parenting plan.  This means that the case does not go to trial, and it is the couple, not the court, that decides how the parties will divide their time and money.  Trials are much more expensive than finalizing your divorce through mediation.
If you refuse to budge on your demands, this means your divorce lawyer has to do more work to keep fighting, which means that you pay more.  If you try to avenge your broken heart by making your spouse hand over every penny of marital assets to which you might plausibly be entitled, you will end up suffering financial losses, too.
Avoiding Confrontation Can Be Financially Disastrous in the Long Run
Some people go into divorce mediation spoiling for a fight, while others will stop at nothing to keep the peace.  Perhaps you are determined to take the moral high ground or to keep the door open to reconciliation.  Either way, acquiescing on principle to all of your spouse's demands is a financially unwise move.  The next time a financial hardship hits, you could find yourself wishing you had asked to keep more of the marital property that you and your spouse both worked hard to acquire.  You don't have to be belligerent to ask for your fair share.
Contact Peeples Law About Acting Strategically During Divorce Mediation
From a legal perspective, divorce is about money, not about fighting or making peace.  A Birmingham family law attorney can help you think with your wallet and not your heart during divorce mediation.  Contact Peeples Law today to schedule a consultation.
Source:
ourfamilywizard.com/blog/what-makes-divorce-so-expensive