How Long Does A Divorce Take In Alabama?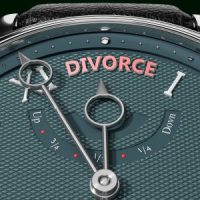 If you are considering pursuing divorce in Alabama, you may wish that you could just fast-forward to the end where your marriage is dissolved. Divorces can be long, costly, and emotionally complex. They can feel all-consuming, and contentious divorce proceedings can drag on. While the timeline for each divorce ultimately varies based on the facts and circumstances of each case, in this article we will provide some general information to give you a sense of how long a divorce may take to be granted in Alabama. If you would like personalized feedback and advice based on your unique case, schedule a consultation with the experienced Birmingham divorce lawyers at Peeples Law.
Residency Requirement
The first thing to understand about filing for divorce in Alabama is the residency requirement. In order to file for divorce in Alabama, you must have been a resident of the state for at least 6 months. Residency can be established by showing an Alabama driver's license or state identification card. If you cannot satisfy the residency requirement, you will have to wait until you can to file. For this reason, it's wise to begin taking the necessary actions to establish residency as quickly as possible. For example, if you know you may want to file for divorce, ensure that you have a state driver's license or identification card, or explore other routes to establish residency.
Waiting Period
There is a 30-day waiting period from the time that you file your divorce papers with the court until the court can grant a divorce. In most cases, the divorce will take longer than 30 days to process. Most uncontested divorces can be resolved within 10 weeks. However, contested divorces may take much longer. In any case, the waiting period simply ensures that (assuming the residency requirement is satisfied) a divorce will take a minimum of 30 days to issue.
Uncontested vs. Contested Divorce Timeline
Uncontested divorces are far more efficient. In an uncontested divorce, the spouses have already agreed upon all matters for the divorce. This means there is nothing that the court has to decide. The court can simply assess and sign off on or reject the submitted divorce agreement.
In a contested divorce, the spouses do not agree on a proposed outcome. In this case, each spouse must submit their proposed outcome to the court and defend it. It's then up to the court to determine how to rule. Each spouse therefore has less control over what happens. With so much at stake, these proceedings can take a long time, and how long they will take depends entirely on how committed each spouse is to an efficient and collaborative outcome. Mediation can sometimes help to expedite these proceedings. Contentious and high-asset divorce proceedings can easily take over a year.
Schedule a Consultation with a Birmingham Divorce Lawyer
If you are considering divorce, the best thing you can do is consult with a divorce attorney as soon as possible. Contact the experienced Birmingham divorce lawyers at Peeples Law to schedule a personalized consultation today.