How To Get Divorced As Fast As Possible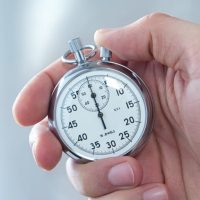 If you are considering divorce, you may be concerned about how long and arduous the process can be. Some people spend additional years in unhappy marriages because they have so much dread regarding the divorce process. However, while some divorces certainly drag on for months and involve heavy litigation, this is not always the case. And it doesn't have to be for you. If you are thinking about divorce, the best thing you can do is talk to a lawyer as soon as possible. The sooner that you talk to a lawyer, the sooner you can get an informed and accurate understanding of your options. That way you will not have to wait and wonder any longer. You can make a real decision about when and how to move forward, with a sense of what that will entail. Chances are, it won't be as bad as you think. The first step is always the hardest to take but it brings with it a great sense of relief.
Uncontested Divorce
Believe it or not, there are ways to get divorced that don't even require you to argue or go to court. The fastest way to get divorced is by avoiding the courtroom as much as possible. Once you're in the courtroom with both sides arguing and a judge responsible for making decisions on all aspects of your marriage, the timeline and the price tag for your divorce quickly increase. However, you only have to go to court if you and your spouse cannot reach an agreement on your own. If you and your spouse can come to a mutual agreement on all issues pertinent to your divorce then a lawyer can draft them into a divorce agreement and simply submit it to the court for approval. In this case, the timeline is largely up to you. The faster you are able to reach amicable outcomes on matters like custody, debt and asset division, and spousal support, the faster the court can sign off and put your mutually-created order into effect.
How Can My Spouse and I Come to an Agreement?
I know what you're thinking: my spouse and I have never been able to agree on anything, why would we be able to now? Well, it may help that both of you benefit and retain maximal control over the outcome by reaching an agreement yourself. It is also the most effective way to preserve the assets that are to be distributed. However, unlike your previous arguments, you do not have to navigate these negotiations alone. Both you and your spouse can retain counsel to represent your interests when arriving at a settlement. This process can also be facilitated by a mediator, trained in conflict resolution, who can help guide you toward a mutually-beneficial solution.
Talk to a Divorce Lawyer at Peeples Law
If you are considering divorce, don't wait any longer to get the support and information that you need to make the decision that is best for you. Contact the experienced Birmingham divorce attorneys at Peeples Law today to schedule a consultation.