Speak Up If You Cannot Pay Your Court-Ordered Child Support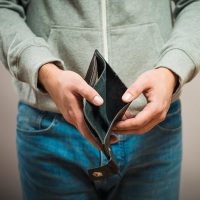 Child support obligations are serious business.  If the court orders you to pay child support, you cannot simply ignore the court order and wait for the statute of limitations to run out.  Some people keep making payments on their child support obligations until the children are well into their 20s; the idea is that, for the months when you did not pay the full child support amount, your ex-spouse had to cover your share somehow, so it is still your responsibility to reimburse your ex even though the children have long-since outgrown the clothes your ex charged on a credit card instead of paying for them with child support money that you should have paid.  It is not even possible to discharge child support debts in bankruptcy.  The court can garnish your paychecks and even send you to jail if you do not pay the child support that the court says you owe.  The only way to get out from under a burdensome child support obligation, besides paying it off, is to petition the court to modify your child support order and reduce the amount that you must pay.  A Birmingham child support lawyer can help you if your ex-spouse is trying to get you to pay an unaffordable amount in child support.
Contempt of Court Should Not Take You by Surprise
The court can hold you in contempt if you disobey a court order.  In family law cases, contempt of court usually occurs when one spouse fails to attend a court-ordered appearance or does not pay an amount of money that the court has ordered him or her to pay.  One Alabama father went through a nightmarish contempt of court situation that resulted in a jail sentence and many thousands of dollars in child support debt.
When the couple divorced in 2004, the husband worked for an electric company, and he easily paid his child support obligations of $400 per month.  In 2011, he was laid off from his job and fell behind on payments.  By 2012, he had found a new job at a barbershop, but his income was less than it had been at his previous job.
The mother petitioned the court to enforce the child support obligation, but the father was never served with the petition, so he did not attend the court appearance where the judge decided whether to grant the mother's request.  As a result, the father was jailed, and the only way to get released from jail and to purge the contempt was to pay $7,900, which was more than 80 percent of his annual income at the time.  In this case, the mother's mistake was not hiring a process server to serve the father with the petition, and the father's mistake was not petitioning the court to reduce his child support obligations when he suffered a reduction in income.
Contact Peeples Law About Child Support Disputes
A Birmingham family law attorney can help you if you are struggling to pay your court-ordered child support.  Contact Peeples Law today to schedule a consultation.
Source:
scholar.google.com/scholar_case?case=14955360130956660227&q=divorce+blue&hl=en&as_sdt=4,61,62,64&as_ylo=2013&as_yhi=2023